Seeking Affordable Manhattan Tree Services?
Tree Services in Manhattan
From routine pruning and trimming to urgent emergency tree removal, Manhattan Tree Removal can handle it all. Our highly-trained team of fully licensed and insured tree experts gladly offers the following services:
Tree trimming
Tree pruning
Stump grinding
Tree removal
Debris removal
24-hour emergency services
Get Your Free Estimate Today
You have nothing to lose by calling us for a free onsite estimate and inspection. The honest, professional opinion of one of our workers not only provides you the peace of mind of knowing that your trees are in top shape, but it ensures the safety of both you and your property by protecting against potentially hazardous trees.
If your inspection goes well and your trees are thriving—fantastic! There are still many benefits to be reaped from periodically tending to them even if they aren't currently posing any pressing problems. Cutting twigs and branches off trees can be a purely cosmetic service, but it doesn't stop there.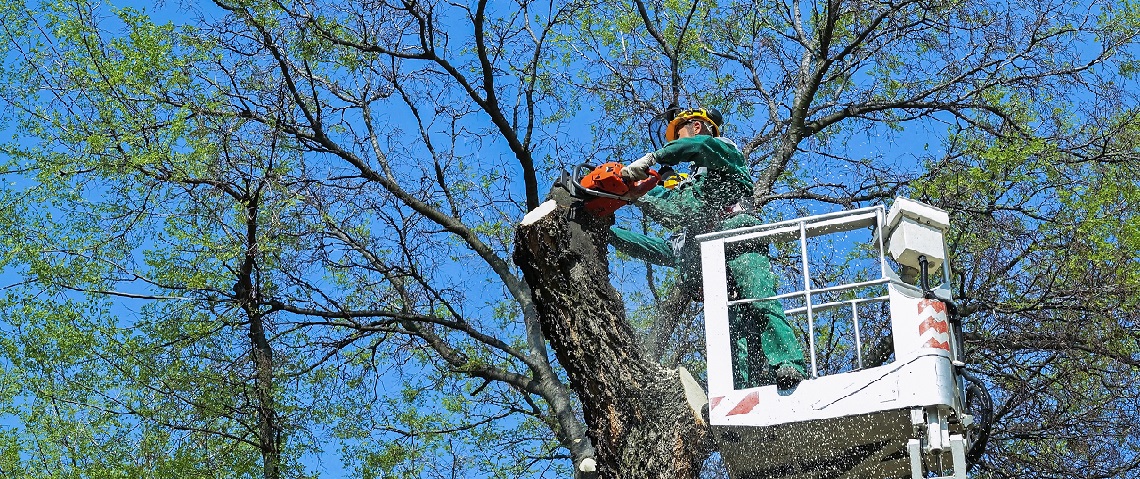 Professional 24 Hour Manhattan Tree Services
Trimming and Pruning Services
Here are some common types of trimming and pruning which we are happy to offer:
Fine pruning — It's important to you that your trees look great, and we wholeheartedly agree. This service simply improves the appearance of your trees to enhance the overall aesthetic of your property.
Standard trimming — This one is all about being safe, not sorry. Through this type of trimming, we'll enhance the structural integrity of your trees so they can stand tall and strong for years to come.
Hazard trimming — Prevention of potential problems is something we live by, and if we see any red flags early on it's best to nip them in the bud. When branches get to a certain size and can be seen as a safety liability waiting to happen, we use hazard trimming to put everything back in place.
Crown-reduction pruning — Your safety is our top priority, and if we see that you have a tree which jeopardizes it, you can be sure that we'll jump at the chance to remedy the situation. Through crown-reduction pruning, we can remove larger branches which may be liable to fall during storms or high winds.
Tree Removal Services
Serving the entire borough of Manhattan, we are your go-to for tree removal, stump grinding, and even emergency services. We have some of the largest equipment in the area and are capable of taking on jobs that others would shy away from even attempting. The fact that we have some of the largest wood chippers in New York City and the qualified workers to operate them is ideal for removing enormous fallen trees or stumps that you want off your property.
Reasons why you may wish to consider tree removal:
The tree is diseased, and the disease may spread to other trees if left unattended
To improve the quality of life for surrounding trees in crowded growing areas
To allow more natural light into your home or business
To clear away a tree which poses a risk in the event of storms or heavy winds
To increase exposure to sunlight and improve growth for your lawn and garden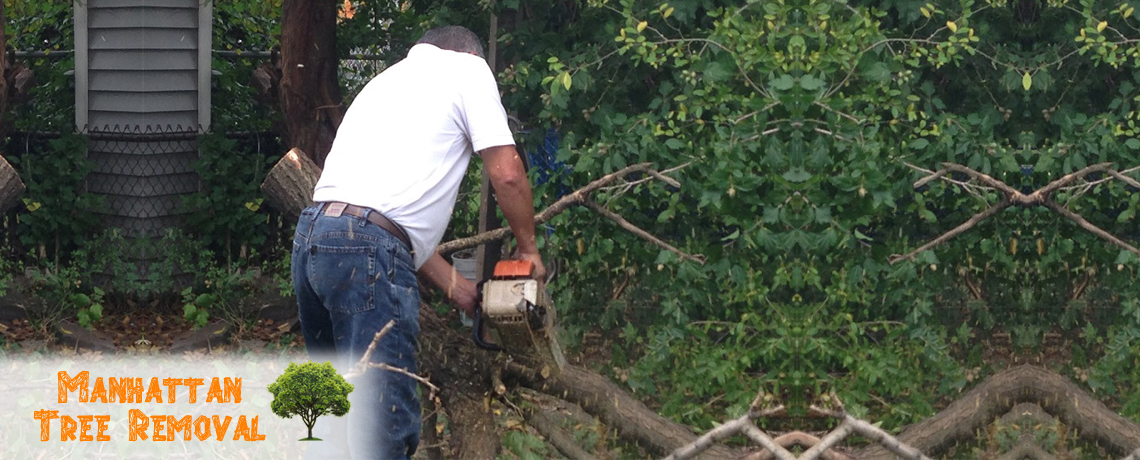 Emergency Manhattan Tree Services
Competitive Rates | Call 347-956-4342
Stump Removal Services
Stump removal is also a popular service that we offer because abandoned stumps can serve as homes for harmful parasites such as termites and harmful fungi. Don't allow a neglected stump to affect your home, yard, or the plants and trees surrounding it—let us take care of it for you. You can then use the space to plant a new tree or add something to the yard.
Customer Satisfaction Guaranteed
In addition to our expertise, experience, and enthusiasm when it comes to trees, fantastic customer service is the base of our practice. Trees are living things which thrive most when cared for and respected, and we treat both our customers and their trees with the utmost care. You can expect efficient, friendly customer service from professionals who can assess and serve your needs with a smile.
Our knowledge, services, and equipment are all at your disposal, and our dedicated employees are committed to fulfilling your needs as a tree owner while providing fantastic customer service.
Call us today at 347-956-4342 for a free service estimate.